With specialists with years of academic and professional experience in the port sector we offer training in various port topics that seek to update knowledge and best practices in the sector.
Information: +58 414-4923962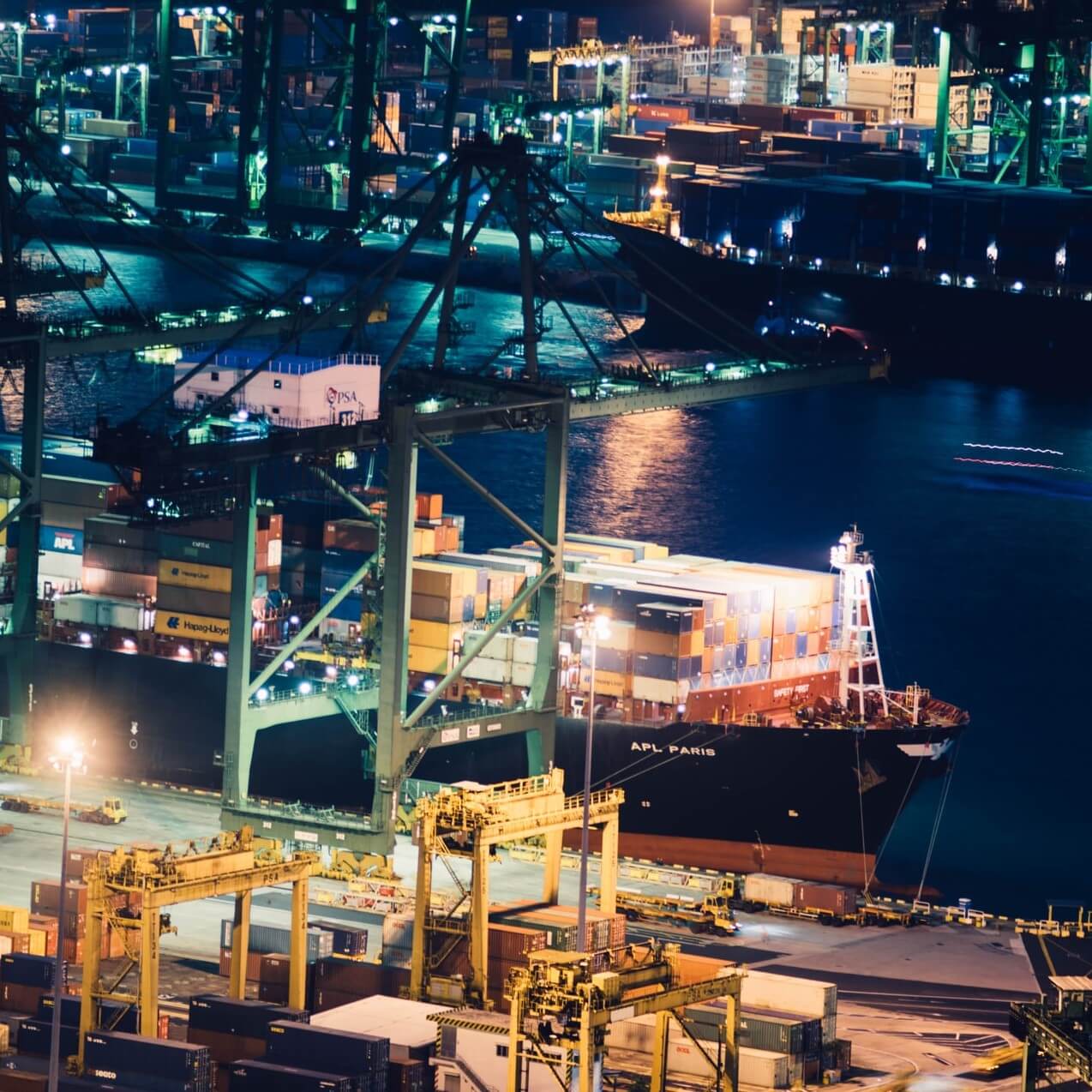 Port Management from a Systemic Perspective
To enable participants to integrate, under a systemic perspective, the variables of international trade, maritime transport, economy, quality, productivity, competitiveness and public policies, as elements of planning that determine the success of state-of-the-art port management.

Strategic Port Planning
At the end of the course participants will be able to articulate internal and external contextual variables in the planning and management of port activity.

Formulation of Port Policies
Training on current port realities and the requirements for the creation of policies that adapt to these realities in order to improve the production, updating and operation of ports.

Risk Management in the Port Environment
Study of port activities and an analysis of the risks of these activities, providing knowledge and tools for Risk Management in ports, focused on companies that make life in the port sector.

Port Economy
Production, supply and demand, products and services Study of the economic aspects of port infrastructure, realities and needs of the sector.

Port Operator Training
General training for personnel working in ports. Knowledge is provided on quality systems, risk management, occupational risks, safety management and other aspects necessary for the proper performance of the activity.

Port Law
Analysis of the legal regulations applicable to ports at national and international level. The legal aspect is developed from a labour, operational and commercial point of view.

Port Risk Insurance
Insurance policies applicable to ports as infrastructure, to port activities and to other risks covered by traditional and non-traditional insurance policies affecting port activity.

Container and Cargo Inspection
To enable the participant to plan and execute the inspection of any type of container used in maritime transport, as well as of the cargoes inside.

Environmental assessment of ports, docks and shipyards under ISO 14015
Conducting environmental assessments of ports, docks or shipyards following the methodology established in FONDONORMA-ISO 14015:2004 standards and corrective actions for identified environmental issues.

Identification and quantification of environmental aspects and impacts
To ensure that participants succeed in establishing a methodology to achieve the identification of environmental aspects and impacts of their processes, activities, products and services.

Our team will answer your inquiry as soon as possible
+58-414-4923962 +58-416-3340355
gerad@consemargroup.com.ve
virtual@consemargroup.com.ve
Av. Rómulo Gallegos, Torre Johnson & Johnson. Piso 4 Oficina 4-C. Los Dos Caminos. Caracas, Venezuela
Fill out our contact form