Lifeboats & Davits Inpections
Consemar Group is leader in annual and five-year certifications of boats and davits in South America, Central America, the Caribbean and Spain.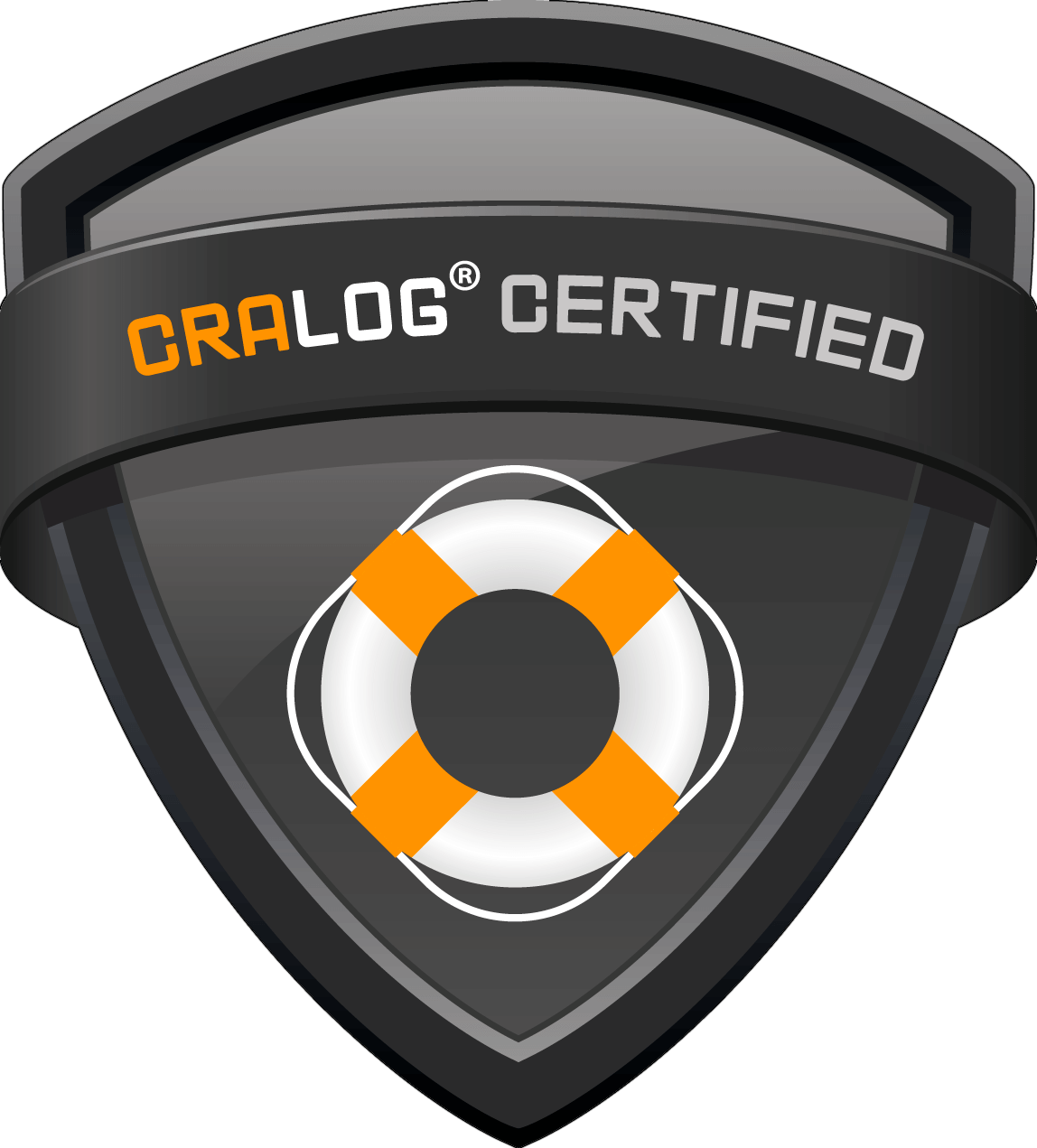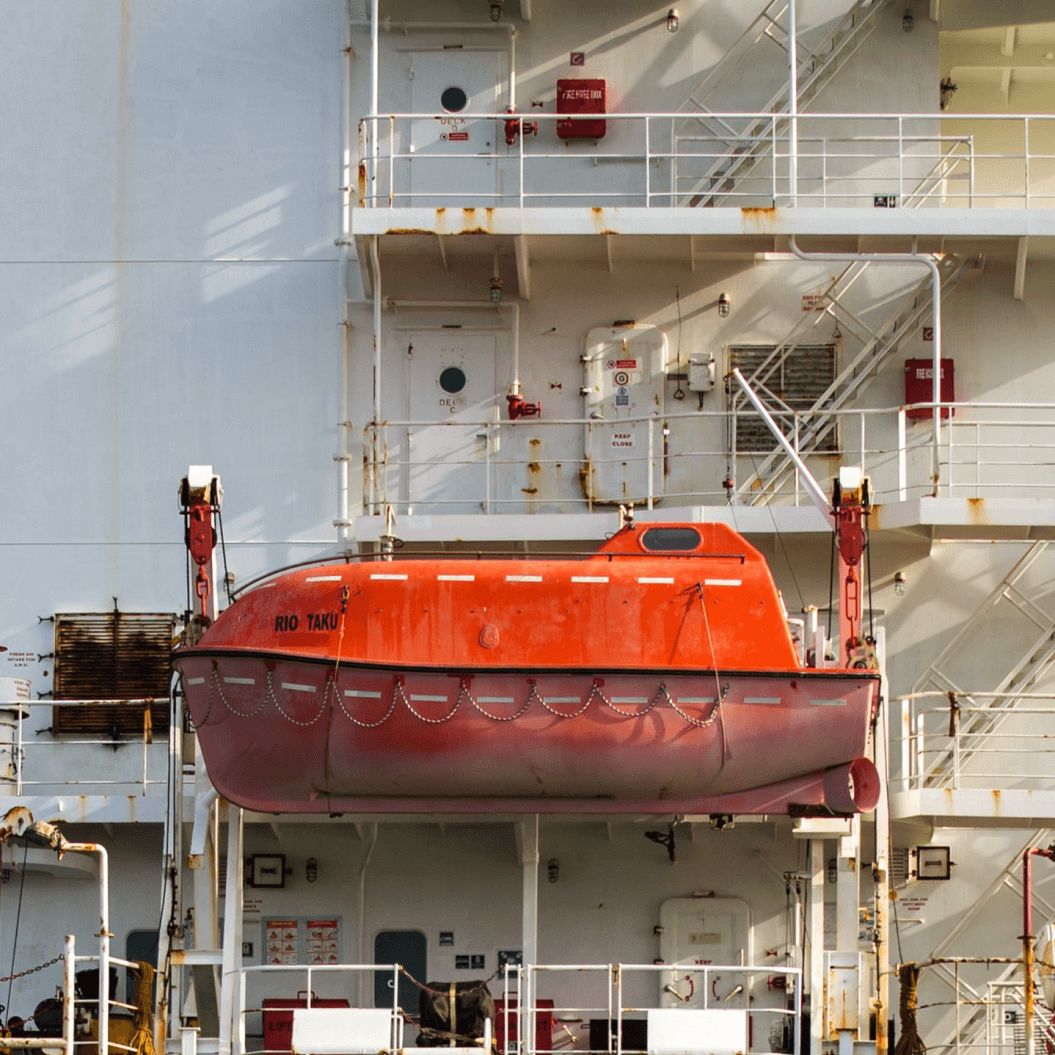 Multibrand
We are authorized providers of certification services for multibrand boats and davits by CRALOG performing inspections and certifications of the most recognized brands of boats and davits at international level.

Certifications
Our lifeboat and davit services are certified by Bureau Veritas, Lloyds, ABS and IBS, which makes us one of the most important service companies in the continent, representing a guarantee for our clients.

Professionalism
Consemar Group's staff is highly trained to meet the needs of boat and davit certifications in South America, Central America, the Caribbean and Spain. Ethics is the main value of our inspectors certified by CRALOG.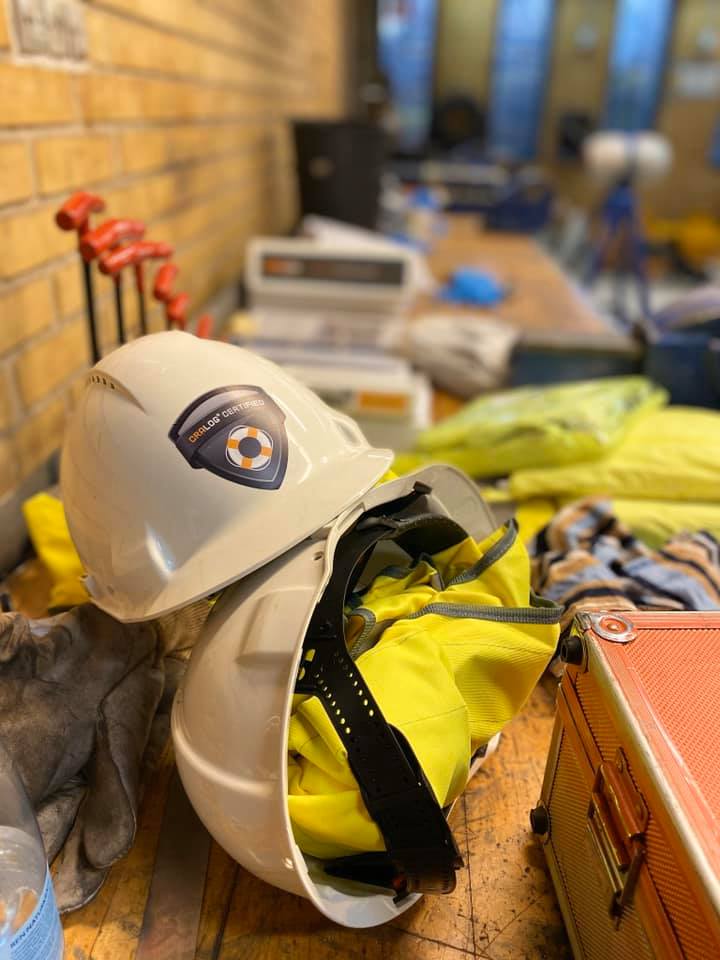 Multibrand certificates by CRALOG
We have the multi-brand certification of lifeboats and davits granted by CRALOG and class societies as service providers.
With modern classroom facilities, well established workshops and field training, CRALOG Academy is a highly respected training academy recognized by white list flag states and IACS classification societies worldwide.
Our Inspectors were trained under SOLAS III/20 standards and MSC.402(96) requirements for personnel certification; in addition to certified training under ISO/PAS 23678:2019 Part I.
We are certified for the following brands
| Marca de LIFEBOAT | ¿Estamos certificados para la inspección? |
| --- | --- |
| Astilleros Neumaticos Duarry | ✔ |
| AVON | ✔ |
| Balden | ✔ |
| Beihai | ✔ |
| Dayfer | ✔ |
| Deutsche Schlauchboot | ✔ |
| DSB | ✔ |
| EIDE | ✔ |
| Ernst Hatecke | ✔ |
| Euro Offshore | ✔ |
| Fassmer | ✔ |
| GEPA | ✔ |
| Harding | ✔ |
| HOEI SENPAKU CO | ✔ |
| Holen AS | ✔ |
| Hyundai | ✔ |
| Jiang Yin WoLong F.R.P | ✔ |
| Jiangsu Jiaoyan | ✔ |
| Jiangyin Neptune Marine | ✔ |
| Jiangyin Norsafe | ✔ |
| Jiangyin Wolong | ✔ |
| Jiangyin Xinjiang | ✔ |
| Jiangyinshi Beihai | ✔ |
| JIAOYAN | ✔ |
| Jiuang Yin JiangSu | ✔ |
| Jørgensen og Vik | ✔ |
| Mare Safety | ✔ |
| Maretime Partners | ✔ |
| Mulder & Rijke | ✔ |
| Narwhal | ✔ |
| Noreq | ✔ |
| Normar | ✔ |
| Norsafe | ✔ |
| Qingdao Beihai | ✔ |
| Schat Harding | ✔ |
| Sea safe boats | ✔ |
| Sekigahara Seishakusho | ✔ |
| Servitec | ✔ |
| SHIGI SHIPBUILDING | ✔ |
| Unisafe | ✔ |
| Viking | ✔ |
| Watercraft | ✔ |
| Welin Lambie | ✔ |
| Westplast | ✔ |
| WUXI HAIHONG | ✔ |
| ZheJiang Hengxin | ✔ |
| Zodiac | ✔ |
| Marca de LAUCHING APPLIANCES | ¿Estamos certificados para la inspección? |
| --- | --- |
| ABAS | ✔ |
| ACEBI | ✔ |
| ACTA | ✔ |
| Aukra Maritime | ✔ |
| Beihai | ✔ |
| Cosco (Nantong) | ✔ |
| Dan Davit | ✔ |
| Davit International | ✔ |
| Davit Company | ✔ |
| Dezhou Hengli Electrical Machinery | ✔ |
| Dinamic | ✔ |
| Dong Nam | ✔ |
| Dong Woo | ✔ |
| Eide | ✔ |
| Ernst Hatecke | ✔ |
| Fassmer | ✔ |
| FERRI | ✔ |
| Global Davit | ✔ |
| Greben | ✔ |
| Gurdesan | ✔ |
| Harding | ✔ |
| HATECKE | ✔ |
| HMB | ✔ |
| HMD | ✔ |
| Hydra Maskin | ✔ |
| Hydrakraft | ✔ |
| Hydralift | ✔ |
| Hydramarine | ✔ |
| Hydramaskin | ✔ |
| Hyundai | ✔ |
| Iknow Machinery | ✔ |
| Jiang Henxin | ✔ |
| Jiangsu Jiauyan | ✔ |
| JiangYin Neptune Marine | ✔ |
| Jiangyin Norsafe | ✔ |
| Jiangyin Wolong | ✔ |
| JIANGYIN XINJIANG | ✔ |
| Jiangyinshi Beihai | ✔ |
| SHIGI SHIPBUILDING | ✔ |
| Jiao Yan | ✔ |
| KGW SCHWERINER MABCHINENB | ✔ |
| MACGREGOR | ✔ |
| MacGregor Hydramarine | ✔ |
| Mansai | ✔ |
| Maritime Supply | ✔ |
| MB Hydraulik | ✔ |
| MGNTMONTAZA | ✔ |
| Miura Vider | ✔ |
| MJOSUNDET BÅT OG HYDRAULIKK | ✔ |
| Montmontaza Greben | ✔ |
| Nanjing Dongsheng Marine | ✔ |
| NAVALCOA | ✔ |
| NDM | ✔ |
| Ned Deck | ✔ |
| Neptune Marine | ✔ |
| NOR DAVIT | ✔ |
| NOREQ | ✔ |
| Norsafe | ✔ |
| NPT JIANGYIN NEPTUNE | ✔ |
| Odense Stålskibsværft, Lærlingeskolen | ✔ |
| Oriental | ✔ |
| Palfinger | ✔ |
| Palfinger Ned Deck | ✔ |
| Pellegrini | ✔ |
| Qigdao Beihai Shipbuilding | ✔ |
| Qingdao Beihai | ✔ |
| RED ROCK | ✔ |
| Saxlund | ✔ |
| Scat davit | ✔ |
| Scat Harding | ✔ |
| Schat | ✔ |
| SCHAT DAVIT COMPANY | ✔ |
| SCI Seamaster | ✔ |
| SEC Groningen | ✔ |
| Secwang MARINE | ✔ |
| Sekigahara Seishakusho | ✔ |
| Sekwang Marine Machineries | ✔ |
| Sezamor S.A. | ✔ |
| SHIN MYUNG Co.LTD. | ✔ |
| Taizhou Zhongtian Shipboard Equipment | ✔ |
| Technimpianti | ✔ |
| Towimor | ✔ |
| TSUJI | ✔ |
| TTS | ✔ |
| Vest Davit | ✔ |
| Watercraft | ✔ |
| Welin | ✔ |
| West Marine | ✔ |
| WuXi Dong Wu Marine Equipment | ✔ |
| Wuxi Dongwu Marine | ✔ |
| WUXI Huahai Marine Eguipment | ✔ |
| YANASE TEKKO CO. LTD | ✔ |
| Youngnam machinery co Ltd. | ✔ |
| Zhejiang Taizhou Wantong Marine | ✔ |

Our team will answer your inquiry as soon as possible
maritimeservices@consemargroup.com
Av. Rómulo Gallegos, Torre Johnson & Johnson. Piso 4 Oficina 4-C. Los Dos Caminos. Caracas, Venezuela
Fill out our contact form